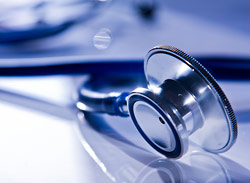 Air Liquide offers three main medical options. While these plans have different features and costs, they offer the same services and types of care, in-network preventive care at no cost to you and the same network of providers.
Houston and Dallas area employees may also have access to a Select ACO option. Additionally, employees living in Northern California and Southern California may also have access to Kaiser HMO options.
No matter which Air Liquide medical plan you choose, you'll have access to:
Preventive Care
Preventive care is covered at 100% by all medical options offered through Air Liquide. All COVID-19 tests are fully covered as preventive care as well. Call the number on the back of your ID card for more information.
Other preventive care procedures include:
Annual physicals
Blood pressure and cholesterol screenings
Mammograms
Colonoscopies
Vaccines
And more!
For a full list of covered preventive care, see the Summary Plan Description.
Teladoc
There are times when going to the doctor's office or an urgent care clinic is simply too much to handle. Maybe you don't have time, you're too sick or you can't get an appointment. Wouldn't it be great to talk to a doctor from your house, hotel room or office?
You can – it's called Teladoc. It's a convenient and affordable option for care for a variety of issues, such as sinus infections, the flu, pink eye, rashes, UTIs and other common ailments. You can also use Teladoc for behavioral health issues.
While the COVID-19 test cannot be administered through a virtual visit, your doctor can help determine if you should be tested. Copays for Behavioral Health visits will be waived through September 30.
Visit Teladoc's website or call 1-855-835-2362 to connect with a board-certified doctor by phone or video. For Behavioral Health, visit Teladoc's therapy page. Please note that you may experience longer than usual wait times. Consider using the Teladoc app or go online for better scheduling options. If you're enrolled in a Kaiser plan, you can access Telemedicine services directly through Kaiser.
Aetna Concierge
Call 1-866-449-6495 to speak with an Aetna Concierge representative for help answering your questions related to Air Liquide's Aetna medical plans, locating providers and using tools and resources.

Best Doctors
Once you enroll in an Air Liquide medical plan, you can use Best Doctors for confidential help making medical decisions. This free service provides access to the best medical minds in the world so you can be sure you have the right diagnosis and treatment plan. It can also help you find specialists and get expert answers to your medical questions. Contact Best Doctors online at www.bestdoctors.com/members or call 1-866-904-0910.
Aetna's Custom Care Management Unit
Regardless of which Aetna medical plan you choose, Aetna's Custom Care Management Unit can help you manage a chronic condition. This program provides free personal support and information to support chronic conditions. Call 1-866-449-6495 for more information.
Nurseline
Wondering if you should go to the ER? Have a question about your medications? Registered nurses can provide you with information about health conditions, medications, treatment options and more. NurseLine can help you:
Understand treatment options
Ask medication questions
Choose appropriate medical care
Locate available local resources