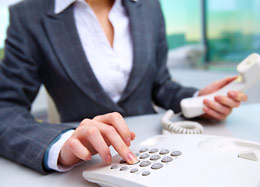 Confidential Help and Advice When You Need It
The EAP is a confidential resource to help you and your immediate family members manage stress and depression, receive counseling for alcohol and substance abuse, and address a wide range of issues including legal and financial concerns.
You and your immediate family members have access to EAP services through Aetna, even if you aren't participating in a company-sponsored medical plan. You and your family members are eligible for up to five counseling sessions, per issue each year, at no cost to you.
How do I contact the EAP? Call an Aetna counselor at 1-888-238-6232 or visit www.mylifevalues.com (User Name: Air Liquide / Password: eap). Confidential services are available 24 hours a day, seven days a week.