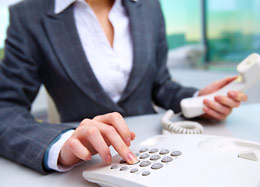 Confidential Help and Advice
During these unprecedented times you may be wondering how to find balance and peace in your new normal. Whether you're working from home or you have family members who are essential services workers, the unknowns of COVID-19 can bring a lot of anxiety and stress.
Through our Employee Assistance Program (EAP), you can find free resources specific to dealing with COVID-19, including webinars, newsletters and articles. You can log in to the EAP site by visiting www.mylifevalues.com (Username: Air Liquide / Password: eap). After logging in, access these resources directly from the home page:
Tips on how to adjust to remote work
Coping with grief and loss
Mindfulness exercises
Ways to stay connected during social distancing, especially with older family members
Helping children cope and set goals while they're at home
Managing stress and anxiety
You can also use the EAP for confidential help with your mental and emotional wellbeing, parenting or relationship challenges, counseling for alcohol and substance abuse, and a wide range of issues including legal and financial concerns.
You and your immediate family members have access to EAP services through Aetna, even if you aren't participating in a company-sponsored plan, which includes up to five counseling sessions, per issue each year, at no cost to you.
The EAP can help you when you have questions about:
Mental and emotional wellbeing
Family relationships
Staying healthy
Self-improvement
Dealing with tough situations at work
Handling change
Finding a work/life balance
Call an Aetna counselor today at 1-888-238-6232 or visit www.mylifevalues.com (Username: Air Liquide / Password: eap). Confidential services are available 24 hours a day, seven days a week.