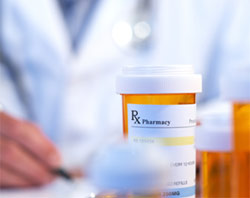 You're eligible for prescription drug coverage if you're enrolled in an Air Liquide medical plan.
CVS Caremark Pharmacy Benefits
Air Liquide's prescription pharmacy benefit is administered by CVS Caremark for the Choice Savings, Choice Value, Standard PPO, and Select ACO plans. Pharmacy services are covered differently in each plan and you must use a network pharmacy to receive plan benefits. (The plan doesn't cover prescriptions purchased at out‑of‑network pharmacies.) In an HMO (if available in your area), prescriptions are covered by the HMO.
When you need prescription drug coverage, you may use either a retail network pharmacy or CVS Caremark's mail order pharmacy. The CVS Caremark network allows you to use a variety of retail pharmacies, including CVS and Walgreens, as well as mail order services. For mail order services, delivery fees will be waived.
2022 Prescription Drug Coverage Summary