P.A.T. Are you fit for duty?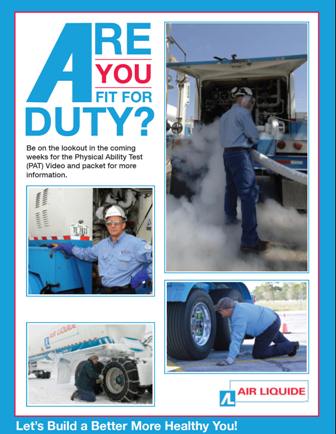 At Air Liquide, our employees are our foundation. We provide tools to help our employees work safely and live well. We are looking for all of our employees to be healthy and fit.
The Company requires all Air Liquide Industrial Bulk drivers to take and pass the P.A.T. This program will be introduced to other entities in the near future. Employees are required to take the P.A.T. as part of the DOT Physical every two years or as required under FMCSA or DOT Regulations, not to exceed more than one test per year. Be Well, Be Safe, Be Secure.