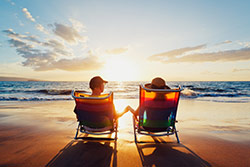 Years of Service
Service-Based Contribution
1 to 4 years
3%
5 to 9 years
4%
10+ years
5%
Air Liquide awards you with the service based contribution even if you do not participate in the company match. The service base contribution does have a 3-year cliff vesting schedule. You can choose a different contribution rate or make other changes to your account at any time by contacting T. Rowe Price.
Certain participants whose pension benefits were frozen will also receive pension transition contributions to this or another plan.
Questions about your plan? Visit rps.troweprice.com or call T. Rowe Price at 1-800-922-9945.